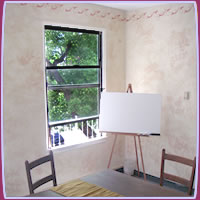 Our colorful and elegant classroom ambiance and our enthusiastic teaching methods are uniquely suited for each client's specific needs in learning a new language. Private classes offer you much more flexibility than group classes. With these classes we can either follow our specific language program or adapt the content of the classes to focus on specific language skills a student would like to improve on.
Classes are offered in Arabic, Czech, Chinese, Croatian, English, French, German, Hindi, Italian, Japanese, Portuguese, Russian and Spanish.
We can usually set up private classes within one week once we know the days and times a student is available. Depending on the intensity and focus of studies a total number of classes can be scheduled per week. For your convenience, in cases of emergencies, classes can either be cancelled or rescheduled within a 24-hour period without any penalties.